christina stark



current


aktuell



artistic research


serie sprechen
inneres sprechen



intervention


galerieasterisk*
sagtmal



about


über




sprechen19 - inessiv Part I
TOUTOU Joutsa 2021
artistic research project




finnish vowel harmony and finnish grammatical locative case inessiv






Es ist die Zunge, die kurz innehält.




Wie dem Sprechen eingefügte Mikrodenkmomente.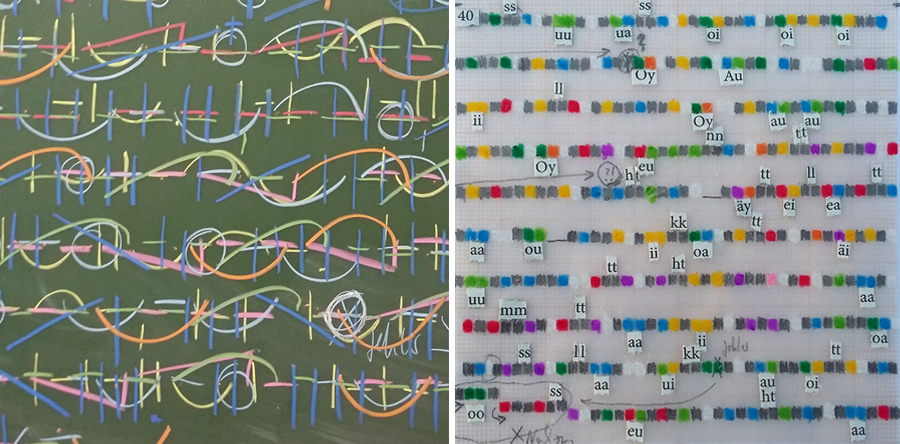 sound of spoken finnish in delay:
There are these minimal delays in the sound of spoken finnish, like waves that hesitate to break.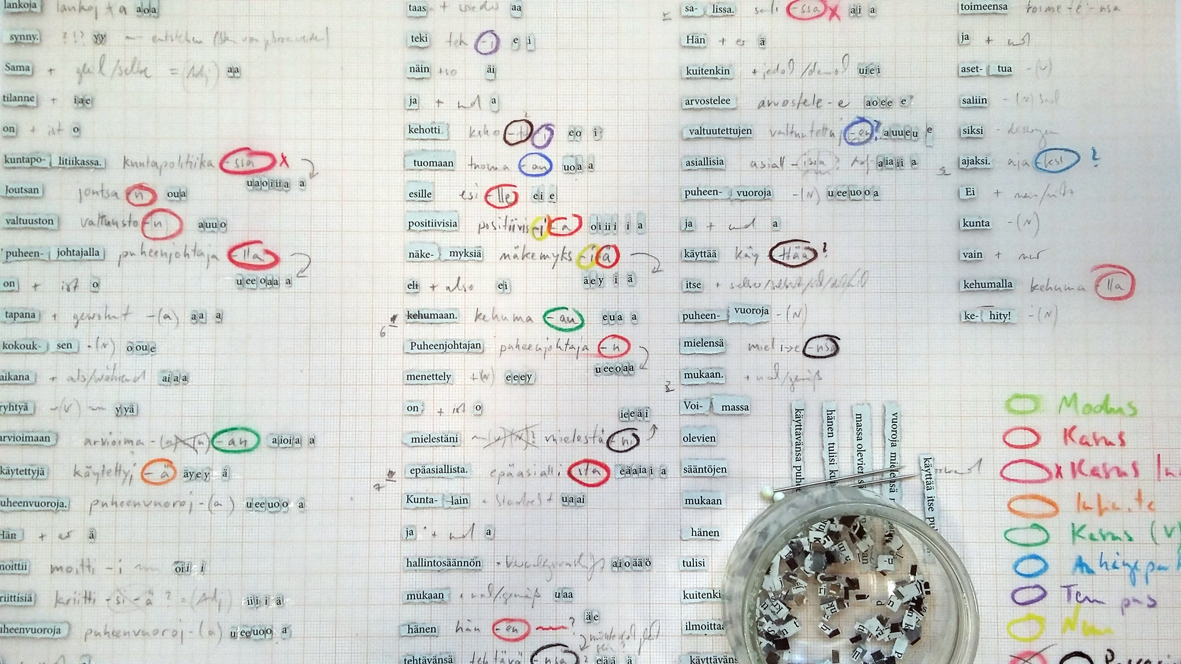 Strukturensuche

looking for pattern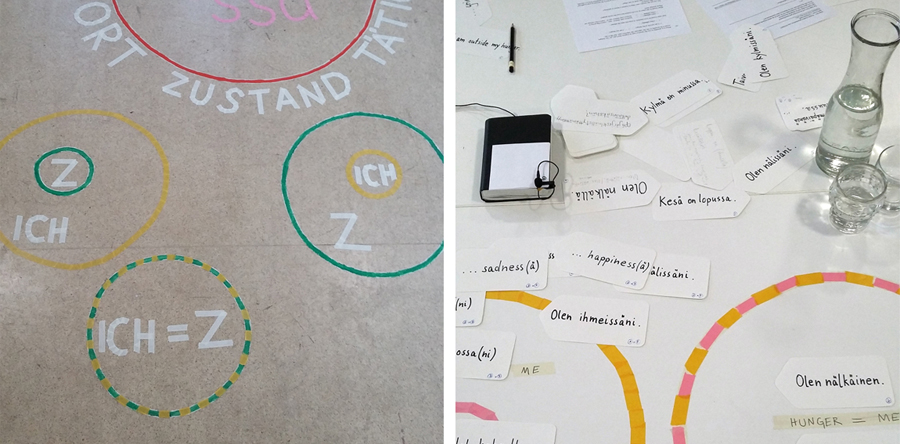 With the local case inessive, meaning "in", the Finnish language makes it possible to express that I can be not only in the house, but also in my amazement, in the end or in happiness. To find out more about this special opprtunity to express locality in conditions I started with circle graphs on the floor and ended with interviewing local native speakers.
privacy
imprint


kontakt


©
2022 Christina Stark